In the first few years of my self-employment as Your Car-Concierge, I was observed by those around me and the classic car scene in our area, sometimes with suspicion and sometimes with a mild smile. The motto was: "What is Oberhuber doing now?"
One of the critical observers was a very successful entrepreneur who I acquired "coldly", but we knew each other from before. After an interrogatory conversation, he asked me to look for an Austin-Healey 3000, built the same year he was born, black on the outside, red on the inside.
I went on a search and found what I was looking for relatively quickly, even in the area. After the usual back and forth, the beautiful black roaddster soon changed hands. How happy was my customer! And the seller, who owns or has owned about 20 vintage cars, is a bit sad. At the handover, my customer was happy that he finally had his long-awaited classic car, whereupon the seller said to him: "I swear to you, this will not be your last classic car!" My customer gave him a big look and replied that he saw no need for more cars. That was in 2014. After that we lost touch a bit because he wanted to take care of the Healey himself.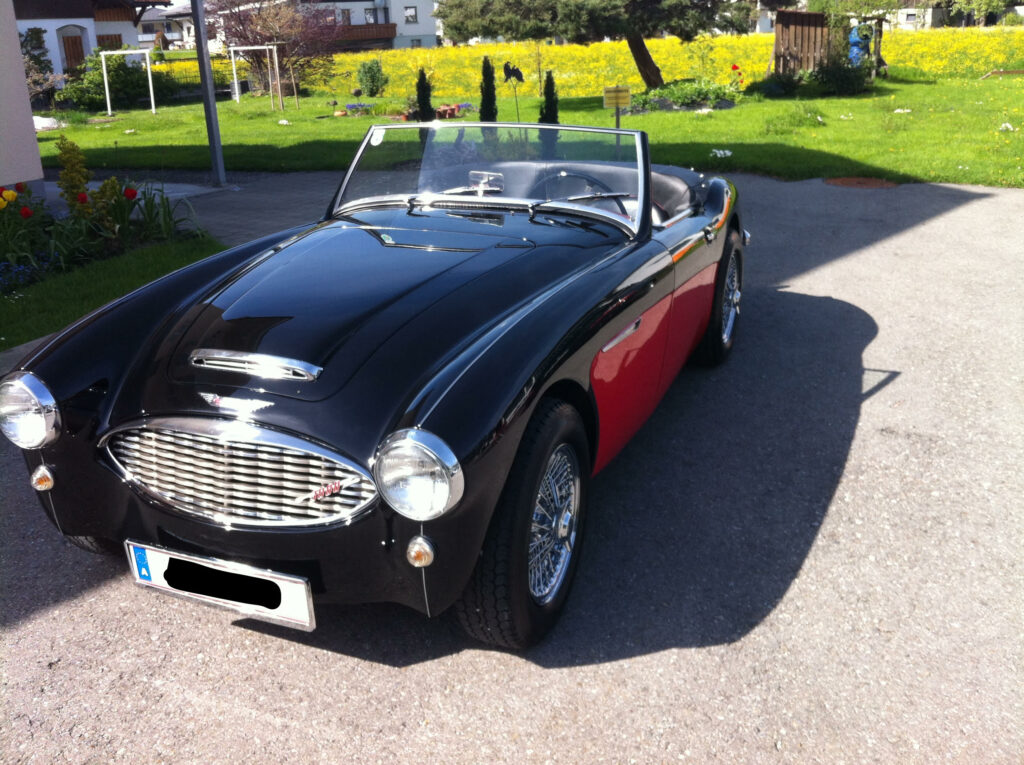 In late summer 2019, this customer contacted me and asked me to take care of his vintage car fleet, which now consists of six vehicles. From "I see no reason for more than one classic car" had become a small collection, through which the common thread "black outside - red inside" runs! His trust in the workshops recommended to him by various parties has been shaken, high bills and poorly functioning cars are not in his interest. The only car that always runs reliably is the Healey I mediated. Building on this starting position, I took care of all the vehicles, had them repaired technically, ordered chargers, car pajamas with the brand logo and commissioned my detailer to ensure that the vehicles were clean. The - very critical - customer was and is happy and can rely on the fact that his cars are always ready to go.
When I asked him why it ended up being more than just one classic car, I got a pragmatic answer that had to do with his business and his vision. That may be one side. On the other hand, I see how much fun he and his family have with the various vehicles and how meticulously maintained the beautiful pieces always have to be. He often just stands in front of them and looks at his treasures.
I, on the other hand, smile mildly when one of my customers says: "I only need one classic car, because you can't drive more than one at the same time anyway."