Because it happened to me recently for the second time quite consciously and I can understand it, despite all the professionalism, I would like to share this story with you, dear reader.

When the year turned 2020/21, through the mediation of a mutual friend, I got an order from the managing director of a company group to look for an American convertible, of course with V8 engine, for him. He left me a lot of things, in terms of brand, equipment, etc. Shortly before Easter I offered him a Ford Thunderbird Baujahr 1955, bright yellow, restored and in good condition. I remember it was Easter Monday when the promise to buy came. I imported the car from the Netherlands, had it made ready for registration and the day of the vehicle handover came. My client and his wife were waiting at home for my arrival with their new, first vintage car and, oh how great was the joy! I started with my explanations about the vehicle, but my customer only wanted one thing: to drive off! He had neither the desire nor the time to have the car shown to him. The woman sat in the passenger seat and away were the two with their Thunderbird.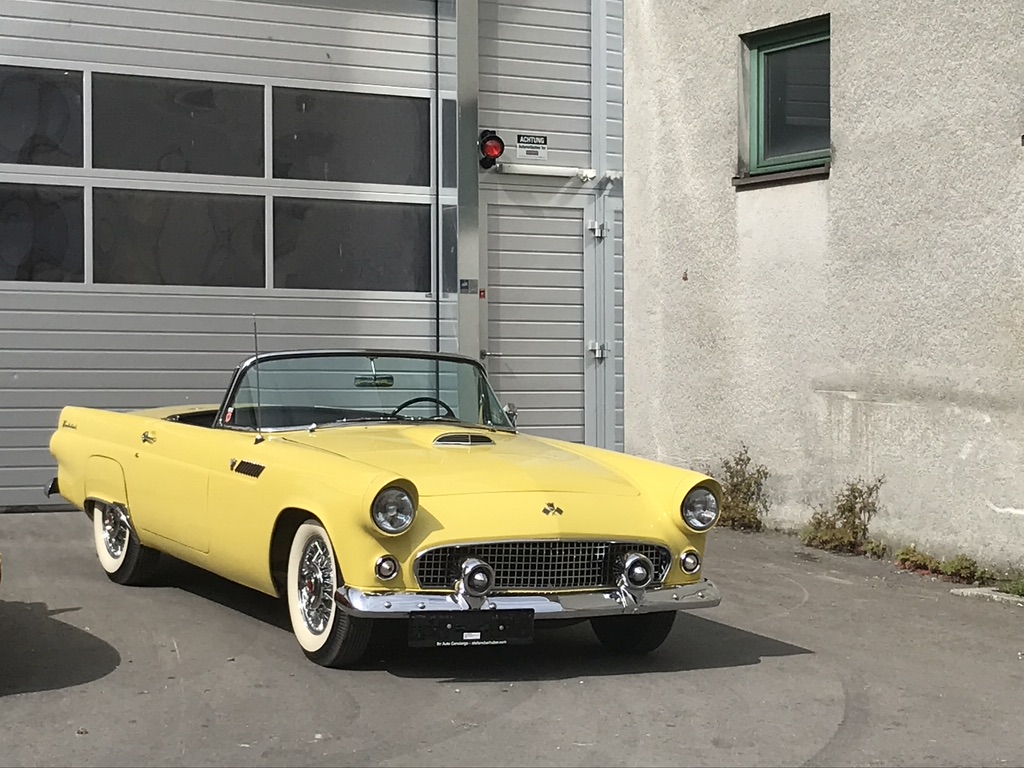 It's been a little longer, around mid-2018, when a successful entrepreneur approached me at an event of the Marketing Club Vorarlberg and dropped in a subordinate sentence that he would like to have a red Ford Mustang convertible with black interior from his age, but it would not rush. I offered him a vehicle every now and then, but the time point didn't fit. This year, in the spring of 2022, I found a very nice 1968 Mustang convertible in Germany, suggested the car to him, and after a short self-walking in turn, we made nails with heads. He meticulously followed the handling up to the delivery in his correct way, took care of the two-line license plates and could not stand it on the day of the handover until the agreed appointment time at 14:00 o'clock, but stood already at 13:15 o'clock in front of my door. Together we mounted the license plates on his Mustang, he sat proudly and happily in it and I started with the explanation of the vehicle. He just said something like "All right, let's go!" and drove away, while his buddy, who was filming him, and I, who would have liked to take some photos, looked after him speechless. And he was gone!

What I want to achieve: Our favorite hobby, vintage cars, is pure emotion! The timing of handing over a vehicle to the owner leaves almost no room for objectivity, and I think that's wonderful.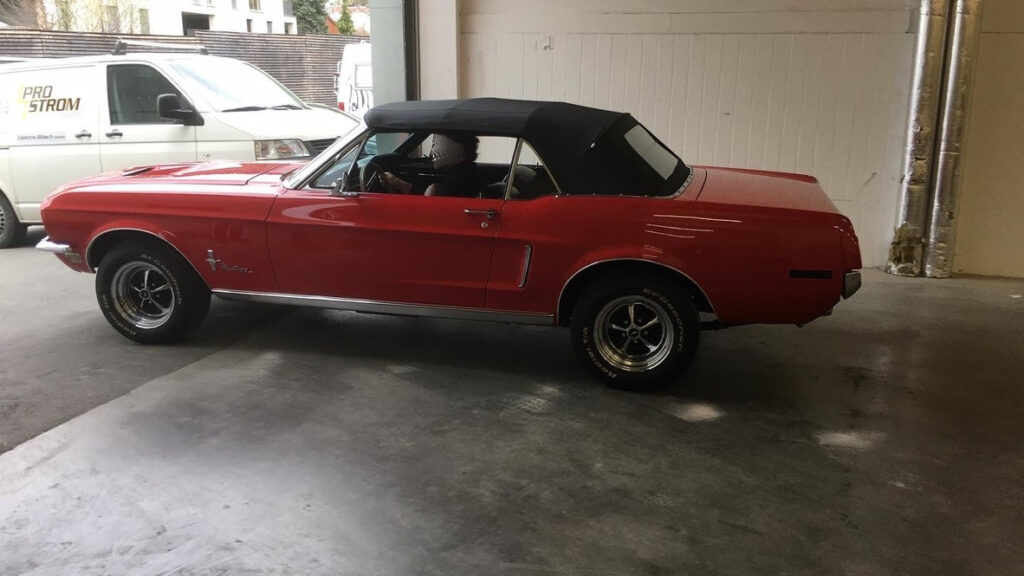 Recently, a message from the Thunderbird owner was wonderful, asking whether we could still do some training in the vehicle with the correct starting procedure, use of the pole disconnect switch, etc. before the start of the season this year. A lot went wrong last year, out of sheer ignorance. I'm curious when Mr. Mustang will report on this…